Upgrade your bedroom with our hand-built custom furniture to reflect your unique style.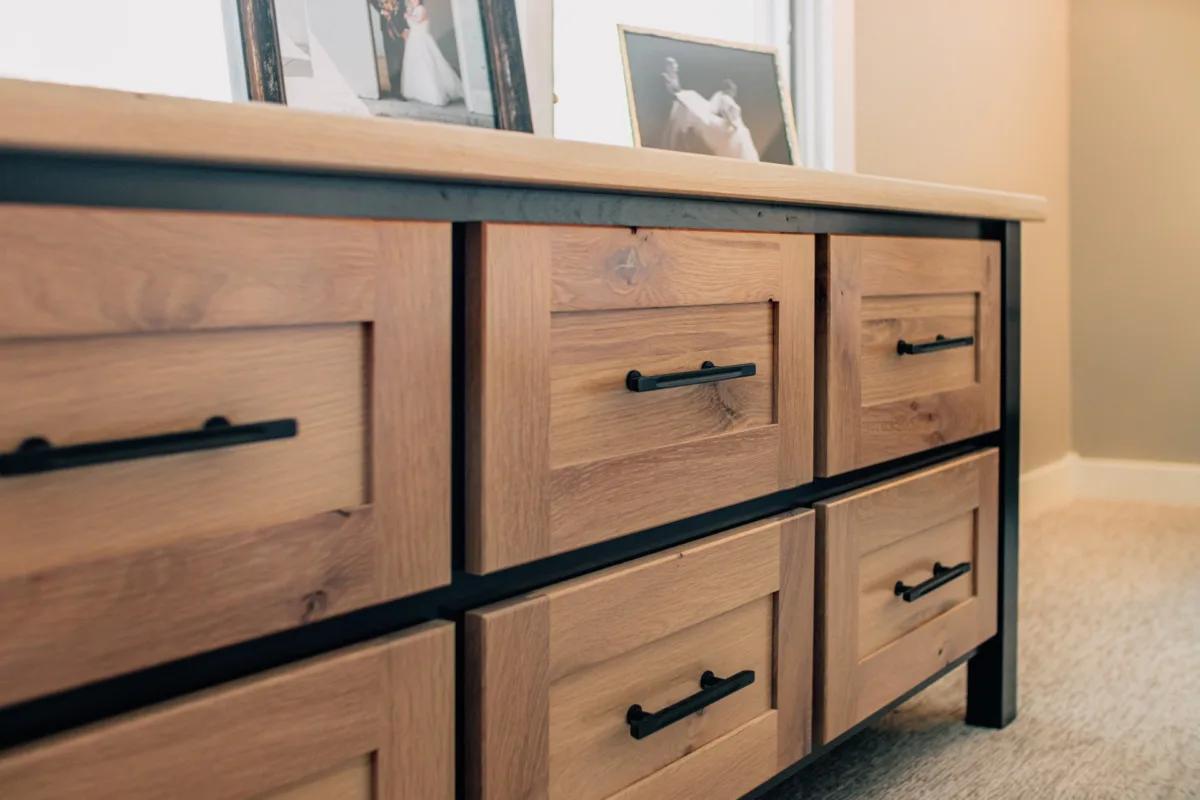 Bedroom Furniture & Cabinetry
To create a perfect space for relaxation and sleep, your bedroom should be both functional and stylish. Our custom bedroom furniture offers a variety of styles and features that you can choose from to fit your specific needs.
Investing in high-quality custom bedroom furniture can help create a space that you truly love. At TLM Cabinets, we are committed to delivering exceptional craftsmanship, premium materials, and outstanding customer service to ensure your satisfaction.
Contact our expert cabinetmakers to start your bedroom makeover today.
Examples of Custom Cabinetry: